Core components help ESURGING air compressor efficient and energy-saving-inverters
ESURGING maglev turbo air compressors, compared to conventional ones, are featured by stable, energy conservation, 100% oil-free, and low energy consumption. They are stably operating in industries like glass, fermentation, petrochemical, electroplate, and air-jet loom, boosting their highly efficient development.
These air compressors shall owe their outstanding performances to the four core components independently researched and developed by EMAGING
· Magnetic bearings with no contact and no physical friction
· High-speed permanent magnet motors that directly drive the impeller
· Highly efficient pneumatic components
· High-frequency vector-type invertors with variable frequency and speed for air compressors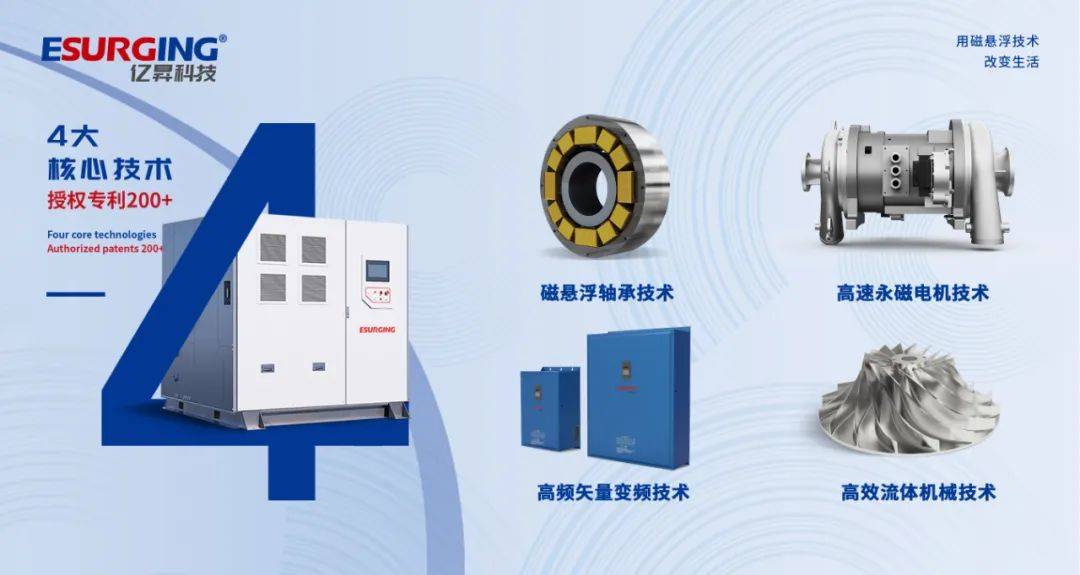 ESURGING high-frequency vector-type inverters have 5 features
Accurate temperature control/ stable operation/low energy consumption/high quality/wide power
1) Accurate temperature control
High-speed permanent magnet motors are very sensitive to harmonic current and too much harmonic will lead to motor rotor heat and demagnetization. ESURGING inverters born for the motors, could effectively reduce the harmonic, and control temperature rise in motors with adaptive dead zone compensation and advanced narrow pulse control technologies, ensuring stable and safe operation of the motors.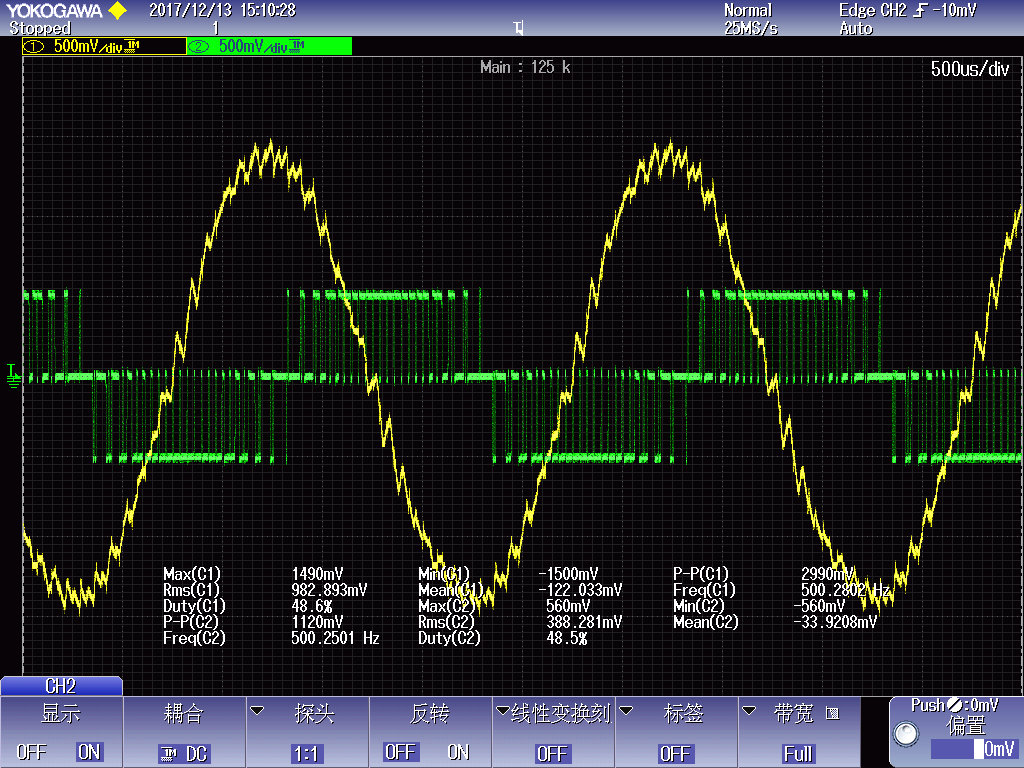 Narrow pulse control technology
2) Stable operation
ESURGING high-frequency vector type inverters, adopting quality sensorless control technology, could stably control the motors in a wide speed range. The inverters don't require position or speed sensors and have fast responses.
3) Low energy consumption
High-frequency IGBT power module with low energy consumption combining pulse modulation technique could reduce switching loss by 20% and ensure highly efficient operation of the inverters.
4) High quality
The machines, adopting heat pipe technology and combing blowing and sweeping functions, remain a high heat dissipation performance even in high temperatures or harsh conditions.
The equipment is with automatic power generation function, and in case of power failure, it could control the motors to generate power for control systems and automatically back to normal when the power recovers.
5) Wide power range
The devices could stably control the motors at a maximum frequency of 800Hz, ensuring the motors' long-term, high-speed and stable operation.
They cover a capacity of 55KVA-710KVA and could be applied flexibly and in a wide range.
ESURGING air compressors, with four technologies, have won the trust of their customers by virtue of their excellent performances and technical advances, and till now, ESURGING has established a long-term and stable strategic cooperative relationship with its customers.
ESURGING will keep researching maglev technologies and products, create an innovative platform for maglev technologies applications and continue to offer energy-saving stable air compressor solutions to its customers with global-leading technologies.
Prev: No information at all